I love large rooms. Who doesn´t ? But I am also fascinated how a good and well executed planning can create very practical and elegant decoration results from a small space.
This loft style apartment has only 48 square meter of total area. ( location is not indicated)
Its interior decor is elegant yet simple. modern and thoughtful. The apartment is a single open space without any divisions and almost without space separators. The living room, dinning room, kitchen and bedroom are full of great decorating solutions for small spaces. The color theme there is quite neutral: gray, silver, blue and white colors. In order to make the open space more comfortable for living, the bedroom is divided by a transparent panel. It works just perfectly, does´t it ?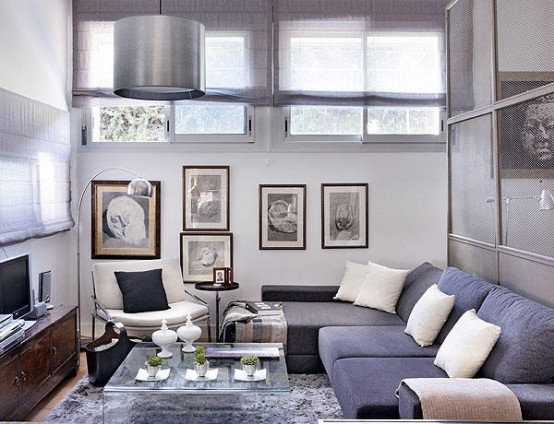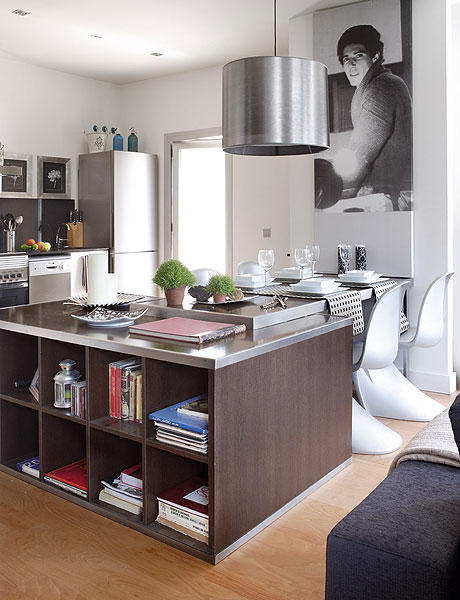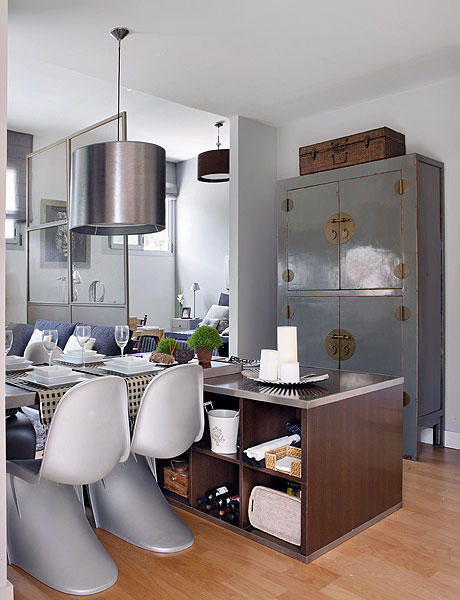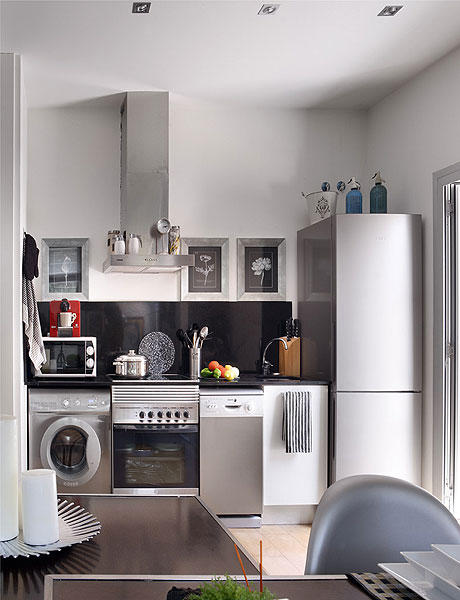 Source : Digs Digs