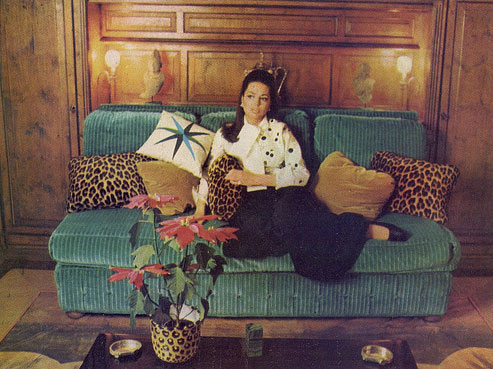 Vogue Living, Sept/Oct, 2011 | Photographer Richard Powers


Vogue Living, Sept/Oct, 2011 | Photographer Richard Powers
A small area rug jazzes up an entryway by the firm Elizabeth Kimberly,


Designer Tony Duquette used it almost everywhere. Leopard print is nothing new, but it continues to defy traditional patterns found in home furnishings and accessories.
I personally don´t own any leopard print in my home. I got a zebra rug instead and fabulous high heels and silk shirt in my closet !
But I certainly love it when I see it !
A definitely
bold and fabulous print to use in interior design when put in the right place.
To be used with moderation of course !